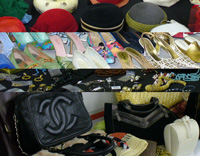 Your Friends' Closet Sale
The Friends of the LSU Textile & Costume Museum's major fundraiser each year is the Your Friends' Closet Sale for which the group collects vintage, new, and slightly-used women's, men's, and children's fashion clothing and accessories as well as vintage textile items to be offered to the general public at the sale held each Fall.  Described as the "hottest sale in town,"  the weekend event offers customers unique finds at bargain prices while providing major funding for the museum.
8:00 a.m. - 2:00 p.m.
Early Bird Presale: 7:00 a.m. - 8:00 a.m.
Admission: $10.00
Make some room in your closet! Donations are tax deductible.
Drop donations at:
LSU Human Ecology Building on Sunday, March 22, 2015, from 1 p.m.- 4 p.m.
Mignon Faget in Towne Center during normal business hours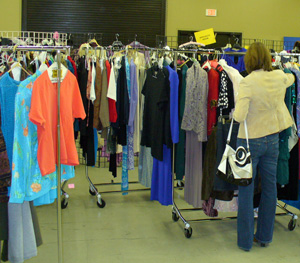 EVENTS