"Quiltmaking is a ... democratic activity, accessible to anyone with ... an urge for self-expression, and an eye for beauty"
Robert Shaw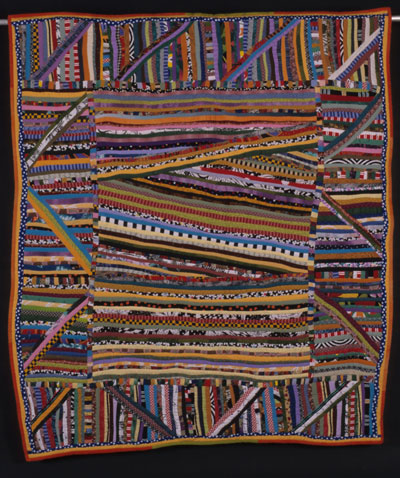 Anna Williams, CLXXX, "Affluent String + String Border," 59" X 68" , 1998.
Quilted by Marie Whitten, Callie Brian, Ethel Love.
Collection of Katherine Watts. Mark Kleiner, Photographer.